I spent the day in London yesterday. I arrived at St Pancras railway station, headed for the University of London in Russell Square where there was a day on political myth and Hans Blumenberg. I skipped class and went to the National Gallery and saw: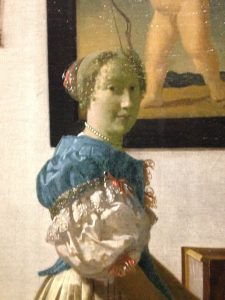 Lady Standing at a Virginal by Johannes Vermeer, detail
The Vision of the Blessed Gabriele by Carlo Crivelli (left, the yoni detail), right other detail.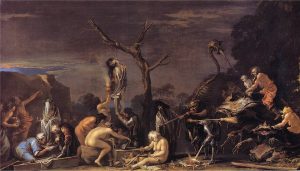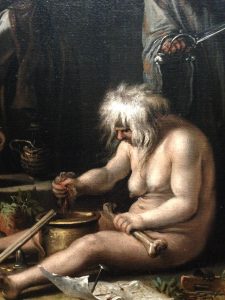 Witches at their Incantations by Salvator Rosa, full and cooking hag detail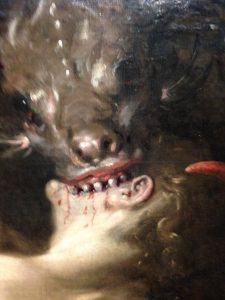 Two Followers of Cadmus devoured by a Dragon by Cornelis van Haarlem, detail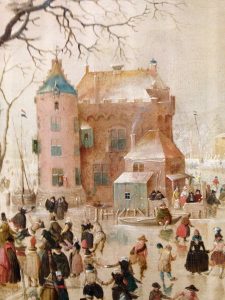 Forgotten which this one is, I was quite impressed by it, I think it's Dutch, detail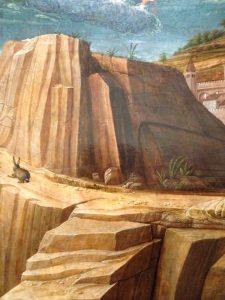 The Agony in the Garden by Andrea Mantegna, detail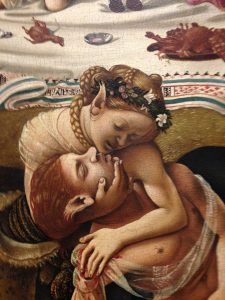 The Fight between the Lapiths and the Centaurs by Piero di Cosimo, detail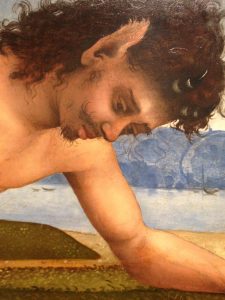 The Death of Procris by Piero di Cosimo, detail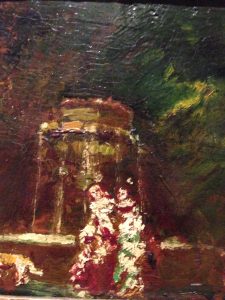 Meeting Place of the Hunt by Adolphe Joseph Thomas Monticelli, detail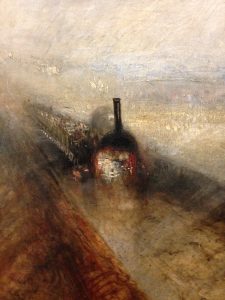 Rain, Steam and Speed – The Great Western Railway by J. M. W. Turner, detail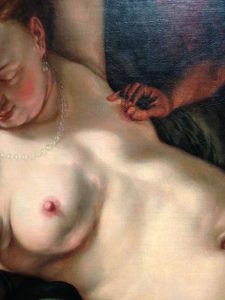 Forgot, probably a Jupiter and Antiope, I loved the way the nipple was pinched, detail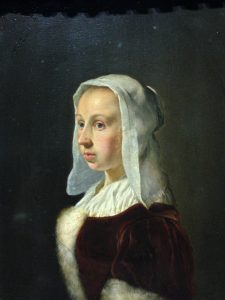 Portrait of the Artist's Wife, Cunera van der Cock by Frans van Mieris the Elder, very small and delicate painting, this one.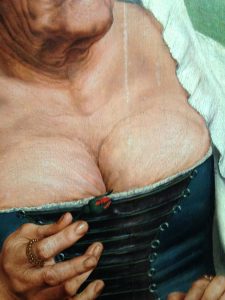 The Ugly Duchess by Quentin Matsys, cleavage detail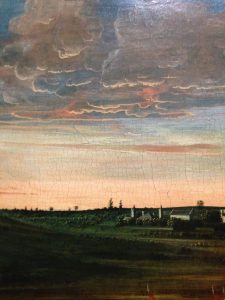 The Agony in the Garden by Bellini, detail of village in the distance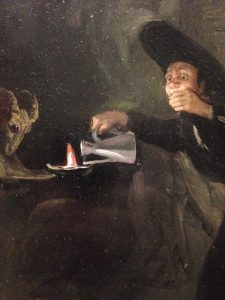 A Scene from El Hechizado por Fuerza ('The Forcibly Bewitched') by Francisco Goya, apparently a portrait of Charles II of Spain, detail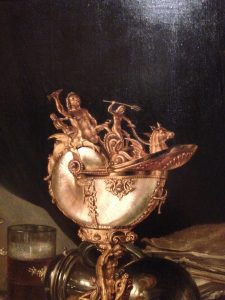 Still Life with a Nautilus Cup by Gerrit Willemsz. Heda, detail