This is an updated version of a 2007 post. Hardly anything remains of the original post.
I first came across Jules Michelet by way of Georges Bataille's Literature and Evil (1957), where Michelet is one of the subjects. This was in the early 2000s, the early days of the internet, when there were still interesting sites and blogs.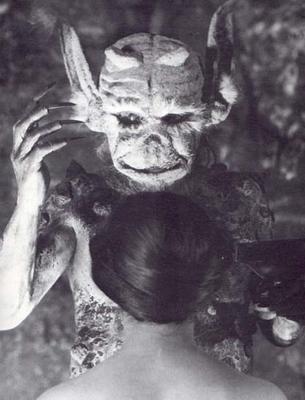 In my original post on Michelet, I gave one of the illustrations by Martin van Maële, some of which can be found here[1]. Van Maele, I wrote, is a student from Felicien Rops.
In that post, I also mentioned Jack Stevenson's book on Häxan which confirms that the director Christensen was influenced by Jules Michelet's book.
In that post, I mentioned Georges Bataille who said about Michelet was "one of those who spoke most humanely about evil", a citation that comes from Literature and Evil.
But did I really?
Is it not equally possible that I discovered Michelet via Häxan (1922), said to be the first exploitation film and both based on Malleus Maleficarum (1487) and La sorcière (1862) by Jules Michelet.
Upon researching this in 2021, 14 years after my original post, it has come to my attention that Jules Michelet's La sorcière, known in English as Satanism and Witchcraft, a Study in Medieval Superstition, is a work of proto-feminism and anti-clericalism.