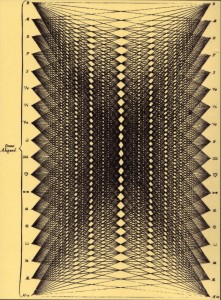 I just got back from the enchanted moonscapes of Cappadocia in Turkey where (some) people still live in fairy chimneys, conical tuff rocks with pointed tops hollowed out from the inside.
Extremely spectacular.
And I finally read Foucault's Pendulum by Umberto Eco.
From that book is Athanasius Kircher's Epilogismus Combinationis Linearis (above).