Juliaan Lampens was a Belgian architect whose name has become associated with brutalism.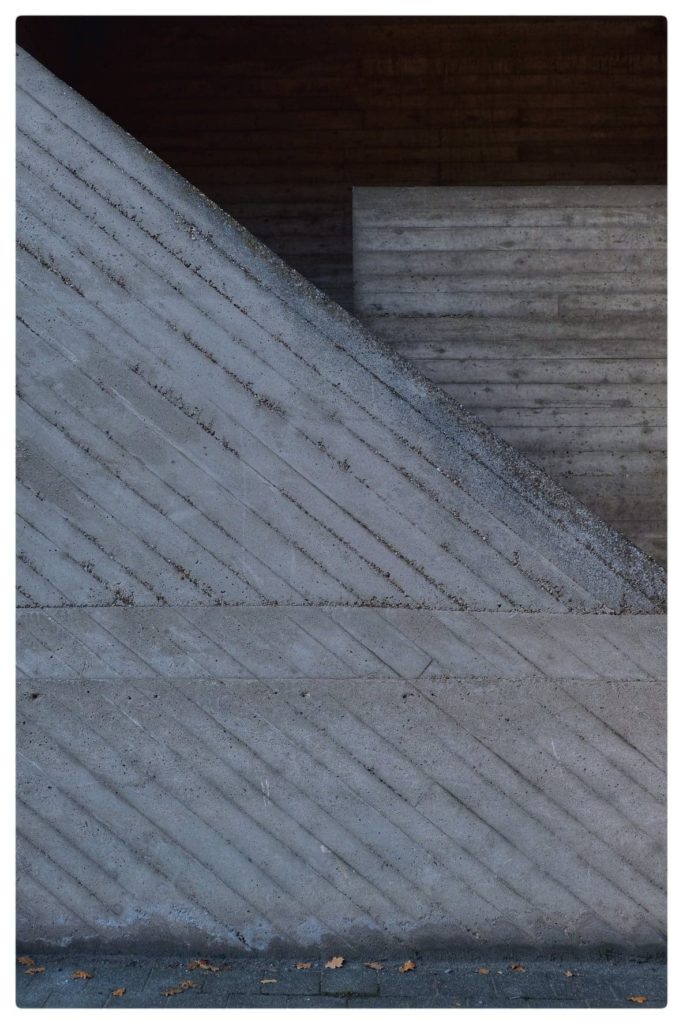 Brutalism is architecture which makes ostentative use of béton brut (French for raw concrete).
The aesthetic is the last phase in modernist architecture (before the advent of postmodern architecture) and it was heavily criticized by Charles, Prince of Wales, author of A Vision of Britain: A Personal View of Architecture (1989).
For lovers of the style, which includes myself, a big part of the attraction is that the imprint of the wood grain from the formwork of the concrete can be seen on the exterior concrete of brutalist structures.
Juliaan Lampens's most famous building is the Onze-Lieve-Vrouw Kapel van Kerselare in Edelare, which I visited in 2014 and 2019.
They also bless new cars there.