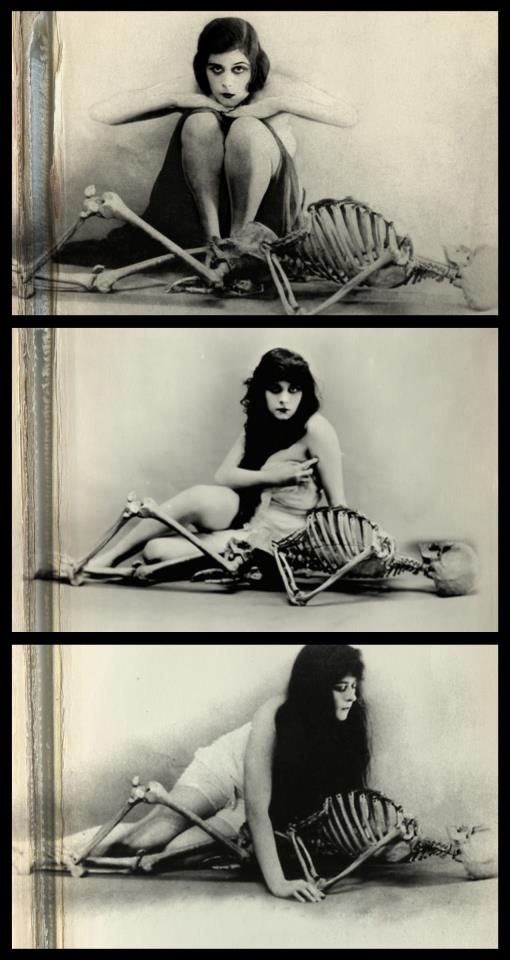 I am writing a review of The Madness of Crowds and as is so often the case, I get sidetracked quite easily.
One way to deal with this sidetracking is my encyclopedia, which allows me to store every single trope, meme, lemma, phrase or idea quite easily. No thought is lost.
Now in Murray's book, there is a chapter on women which mentions the "Women Mean Business" conference. Murray is present and he witnesses young, smart, attractive women.
This started a digression on my part into the power of women wich made me watch A Fool There Was (1915) yesterday evening. This made me research The Vampire painting by Jones and its accompanying poem by Kipling. Both of 1897.
All morning!
I have to stop now.
In this phase I have reached the publicity shot for that film which shows Bara sitting behind a skeleton, now #99 in my series World Photography Classics. See above.
I really have to stop now.