Jean-Claude Romer was a French actor, film critic and film historian.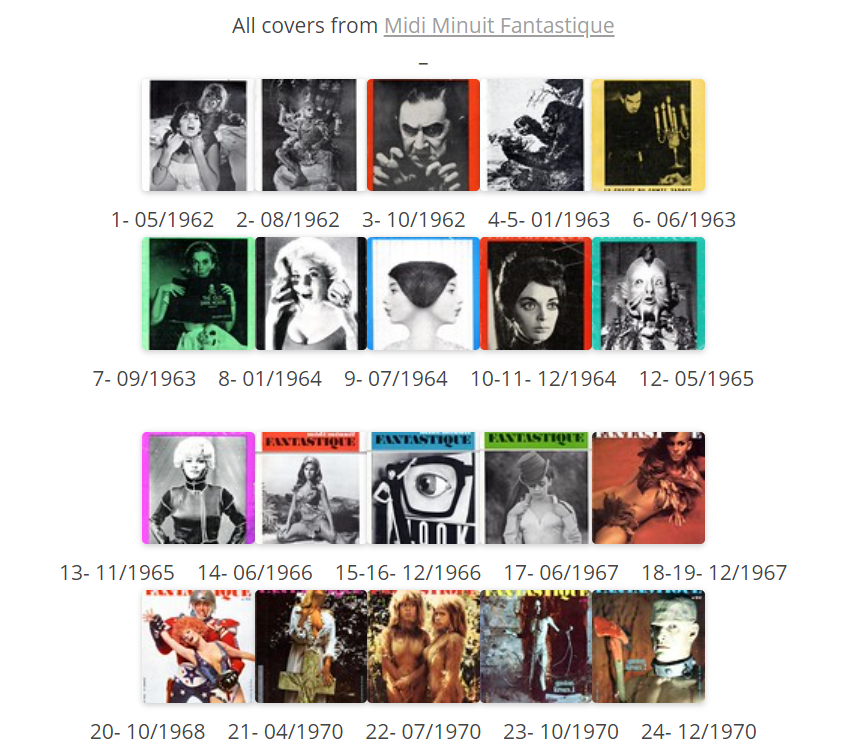 He was editor-in-chief of French film magazine Midi Minuit Fantastique (1962 – 1971), the first magazine dedicated to genre cinema and cinema fantastique.
It has come to my attention that the first issue of Midi Minuit Fantastique is online in full at Archive.org[1].
That issue is dedicated to Terence Fisher, who still seems to be a bit underrated and of whose film The Stranglers of Bombay it is said:
"More clearly than any other Hammer effort, The Stranglers of Bombay lays bare the foundation of voyeurism, scopophilia, misogyny, castration anxiety, repression, sadomasochism, and "the male gaze" which informs the construction of Hammer's output."

The Charm of Evil: The Life and Films of Terence Fisher (1991) by Wheeler W. Dixon
One thing leading to another as they say, I stop here, because it is leading me too far.