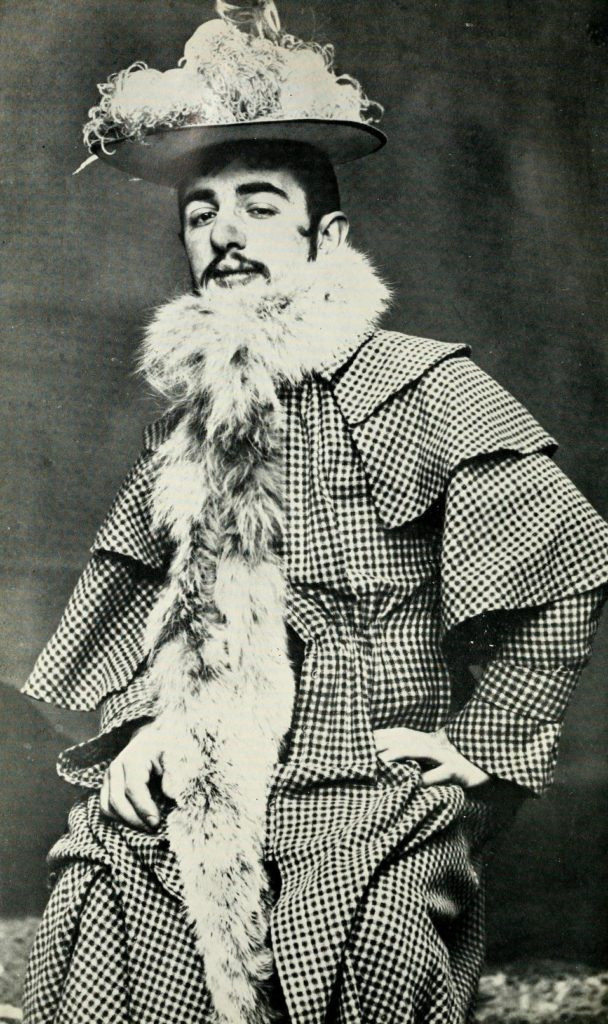 in the clothes of Jane Avril,
a Moulin Rouge showgirl,
a photo by Nadar.
My best wishes for 2008, if you are a man, dress up as a girl and have a party. If you are a woman, help your man with his make up.
Related is this better-known photo of Marcel Duchamp in drag as Rrose Sélavy.
Look who's back after a 6 month period of désœuvrement, French for idleness.