Germano Celant was an Italian art historian known for coining the term "arte povera" (poor art) in 1967.
The 'poor' of that epithet refers to the materials.
I've always thought of 'arte povera' as a bit of a non-concept.
It is exemplary of that 20th century mania of coining names for invented new art movements.
Think surrealism, dada, popart, post-popart, avant garde, post-avantgarde, nouveau réalisme, neomodern, remodern, metamodern, postminimal, stuckism, neoism, op art, fluxus.
Oh please stop already.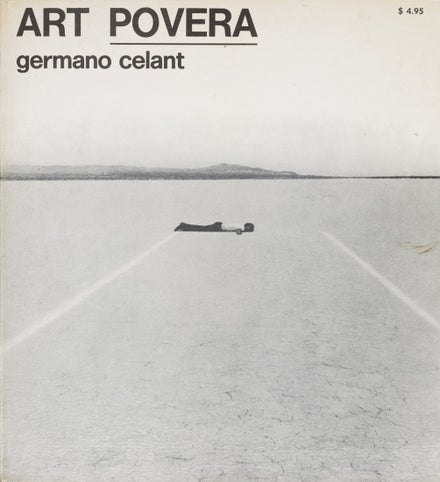 But then again, I like the cover of the 1969 book that made the term arte povera known around the world.
I wanted to check the book out, since my university has it in its library.
However, this being corona-time, the library is closed.