Christian Boltanski was a French artist working in sculpture, photography, painting, and filmmaking, known for such works as Personnes (2010).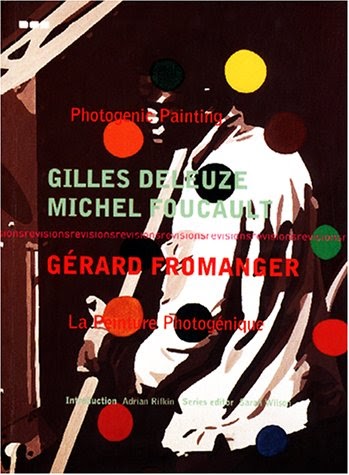 Gérard Fromanger was a French artist.
With Jean-Luc Godard he made the short subject "Film-tract 1968".
Photogenic Painting (2000) is an English translation of two texts: "Le peintre et le modéle" (1973) by Gilles Deleuze and "Le désir est partout. La peinture photogénique" (1975) by Foucault.
Jean Rustin (1928– 2013) was a French painter, and an important figurative artist.
Beginning in the early 1970s, he created a bizarre world of human figures, where an existential dead-end is transformed into fright, darkness abhorrence, without much pity nor relief.
In his own words:
"I realize that behind my artistic creation, behind the fascination for the naked body, there are twenty centuries of painting, primarily religious, twenty centuries of dead Christs, tortured martyrs, gory revolutions, massacres and shattered dreams […] I realize that history and maybe art history are engraved on the body and flesh of men." ('Jean Rustin : A corps perdu'[1], collected in Vanités contemporaines)
See also: 20th-century French art,  art horror, bleak.