Wayne Thiebaud was an American painter, one of the more interesting American painters of the 20th century.
I particularly like his Refrigerator Pies (1962) which I first came across in Art Now (1976) by Lucie-Smith.
Two good texts on the early period of his career are "The Slice-of-Cake School" (1962) and "An Interview with Wayne Thiebaud" (1966).
The first text has some intelligent remarks on lighting. The second has Thiebaud talking about the significance of pies in the American mind.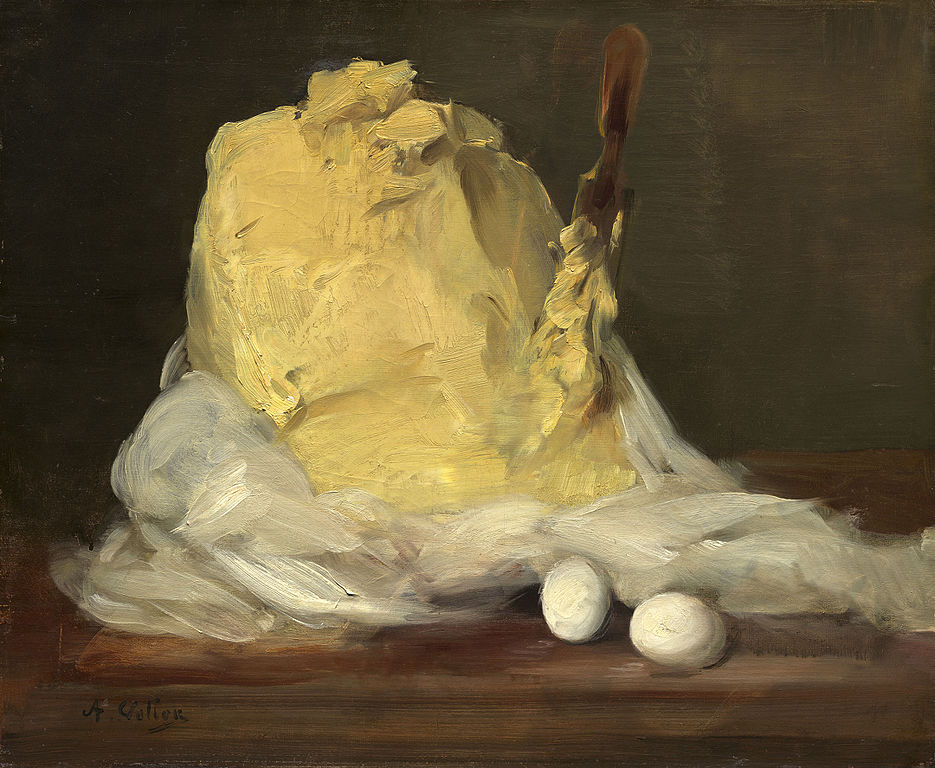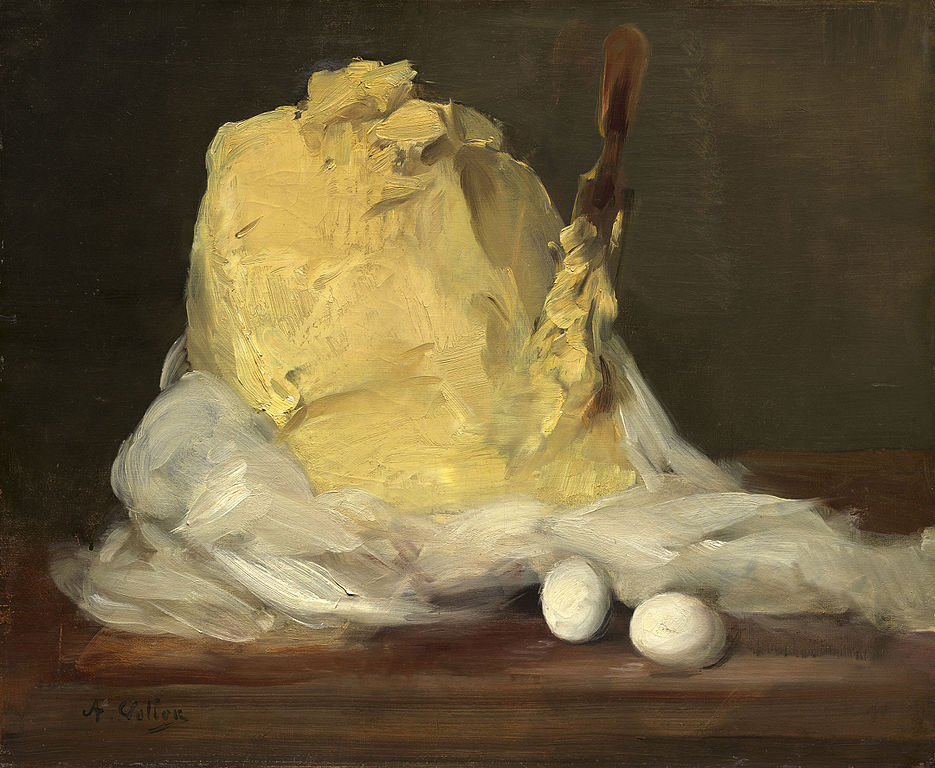 Because there is no good Youtube footage of Thiebaud and as an non-journalist I cannot reproduce content in copyright, I give you one of my favorite paintings, Mound of Butter.