In Duitsland stierf de kunsthistoricus Hans Belting, of zoals men dat in het Duits zo mooi zegt: Kunstwissenschaftler, kunstwetenschapper dus. Wij zeggen kunsthistoricus of kunstcriticus, maar bij dat laatste denken wij eerder aan iemand die hedendaagse kunstwerken beoordeelt.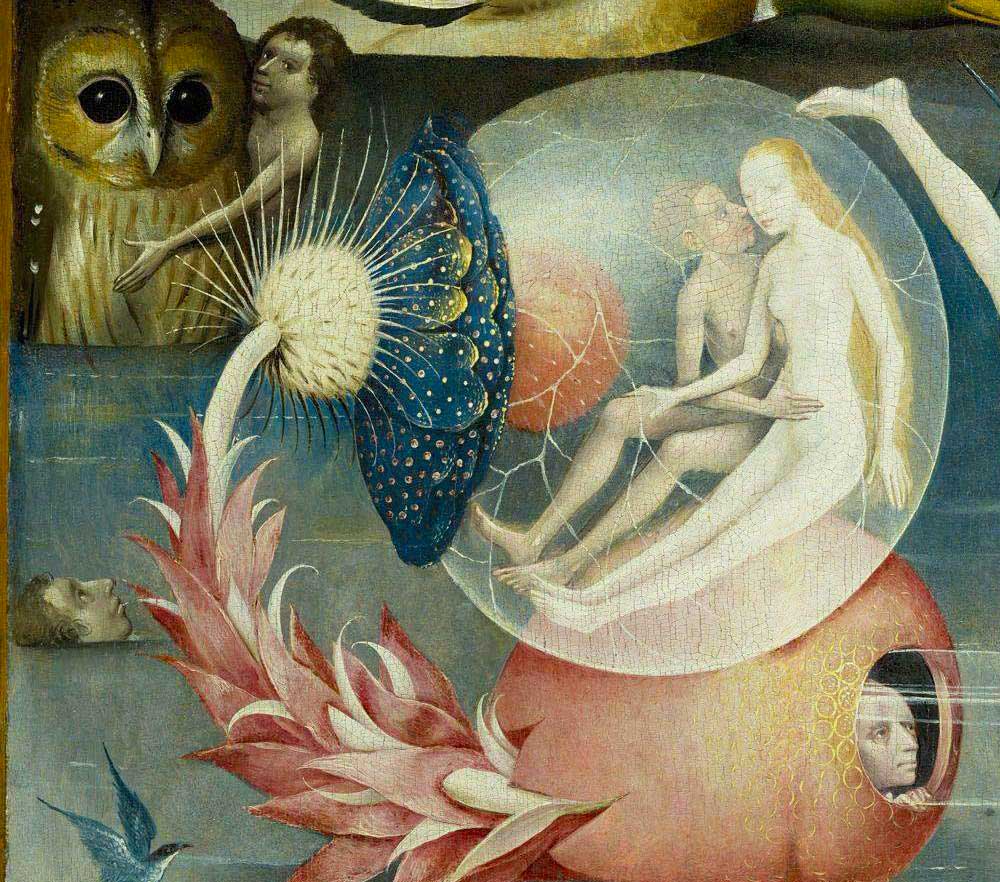 Belting schreef in 2002 Hieronymus Bosch: Garten der Lüste een boekje helemaal gewijd aan het meest fantastische schilderijen aller tijden: De tuin der lusten van Bosch.
Belting kwam op mijn radar toen ik Sferen van Sloterdijk las in 2009. Dat boek toont op de cover het detail uit De tuin der lusten waar een man en een vrouw in een amniotische zak aan elkaar zitten te frunniken. Helaas scheen de vertaler van Belting niet te weten dat het om een vruchtzak ging en daarom had ik het in mijn boek De geschiedenis van de erotiek (2011) nog over een luchtbel in plaats van een vruchtzak.
Voor de rest van mijn beschrijving baseerde ik me wel op Belting en ik had het over 'de barsten in de bel, de minuscule scheurtjes die onvermijdelijk elke bel van verliefdheid uiteindelijk doen openspatten, zodat de bewoners van de bel bedekt worden met een sluier van liefdesverdriet.'
Rust zacht Hans.