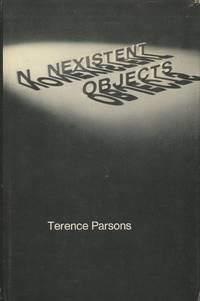 In de Verenigde Staten stierf de filosoof Terence Parsons. Parsons was vooral bekend omwille van zijn werk rond het onbestaande.
De man stierf eind juli van dit jaar al. Ik kwam erachter dat hij een onbestaand object geworden toen ik me voor de zoveelste keer in het niet-bestaande verdiepte. De interesse deze keer gewekt na een bezoek aan het Mundaneum in Bergen. Toen stelde ik mij de vraag, mocht men de wereld in een boomstructuur willen gieten, en willen tweedelen middels vertakkingen, zou men zo'n tweedeling niet kunnen beginnen met het 'echte' versus het 'onechte'? Of het materiële versus het immateriële?
Ik stel voor dat we zo tewerk gaan. We zetten in een kamer twee grote manden en schrijven woorden op papiertjes. Die gooien we ofwel in de linkermand ofwel in de rechtermand.
In de linkermand gooien we het ingebeelde, verzonnene, fictieve, imaginaire en denkbeeldige. In de mand aan de rechterkant al wat echt bestaat.
Rechts de dingen – zoals ik al zei – levend of dood: dus banken, stoelen, stootkarren, stiletto's en stinten. En rhino's en ringratten. Rozen en rododendrons. Later zullen we de rechtermand leegmaken om die weer te tweedelen: deze keer in het levende en het dode, maar daar vertel ik een andere keer wel eens over.
Het is de linkermand die vandaag onze aandacht vraagt. Op de papiertjes die we erin gooiden staan getallen, woorden (ja papiertjes met het woord 'woorden' erop), kleuren, goudbergen, gevoelens, draken, sfinxen, centauren, eenhoorns, zeemeerminnen, vierkante cirkels en ronde vierkanten.
En God natuurlijk.
Waarom begin ik over die tweedeling tussen het echte en het onechte? Omdat zij gelinkt is aan een fundamenteel filosofisch probleem dat de mens als narratief wezen volkomen weet te negeren. Namelijk de problematische aard van een zin als:
De zin is tot een klassieker binnen de filosofie uitgegroeid.
Luisteraars slaan niet tilt als zij deze zin horen. Zij liggen niet aan diggelen van cognitieve dissonantieschok. Wel integendeel. Zij spitsen hun oren, gebiologeerd prevelend, 'ga verder…'.
Waarom zouden zij tilt moeten slaan? Omdat Holmes nooit in die straat woonde, hij woonde zelfs in Londen niet, sterker nog, Holmes heeft nooit bestaan.
Maar wij luisteren en knikken en verlangen naar meer.
Ik heb afgelopen week het boek van Parsons, Nonexistent Objects (1980), in huis gehaald. Toen ik het begon te lezen, over Pegasus, centauren, Sherlock Holmes, goudbergen, ronde vierkanten en vierkante cirkels, toen ging het me iets te veel over het verschil to be versus to exist, over zijn vs. bestaan dus. Parsons, en dit is een obsessie van de analytische filosofie, wil bovendien alles in formules gieten.
In plaats van gewoon die linkermand samen leeg te maken en te kijken wat voor moois daar allemaal inzit. En vervolgens samen door Meinongs jungle te banjeren. Dat zou toch mooi kunnen zijn? Hij doet het niet, het was zijn rol niet in dit leven.
Daarom las ik tegelijkertijd Het boek van de denkbeeldige wezens (1957) van Borges, mooi vertaald door Annie Sillevis. Borges, de man die van het onbestaande een waar filosofisch feest maakte.
RIP Terence Parsons